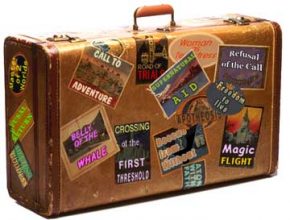 Historically, Canadians have been moving south to the United States for a variety of reasons. One of the first en masse emigrators were the Acadians. Nova Scotian Governor Charles Lawrence expelled all French speaking people from the colony, putting them on ships and transferring them as far away as Louisiana.
After rebellions in Upper and Lower Canada in 1837, many more Canadians fled south, some reports indicate up to a thousand Canadians crossed the Niagara border each week and hundreds at Detroit in July 1838.
Between 1842-1846, many moved south in search of work Since record keeping was not accurate at that time it is estimated that from 1837 to 1900 more than 1.5 million people joined the United States from Canada. This is staggering considering the population of a newly forming country.
"Canada cannot afford to be a preparatory school for people from European countries whose ultimate destination will be with our neighbours to the south."
Charles Dickie
Conservative Member of Parliament, 1923
WWI had been fought for four years before the Americans joined and in that time, many Canadian lives were lost while others slipped across the border into a new American life. Emigration increased again in 1918 when post-war USA was booming and Canada wasn't.
Canadian Parliament first became concerned over the outflow of Canadians in the 1920's. One of the potential reasons for Canadians leaving? Unfair taxation. The same reasons has been debated zealously in the 1950-60's and the late 1990's as well.
The term brain drain was first heard during the increased movement across the border in the 1950's. The US census data in 1961 showed that 27.3% of Canadians living in the US had a university degree or some college education. Only 6% of Canadians remaining in Canada had the same level of education.
The Free Trade agreement increased the number of Canadians working in the USA with renewable visas throughout the 1990's and into the new millennium.