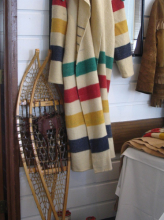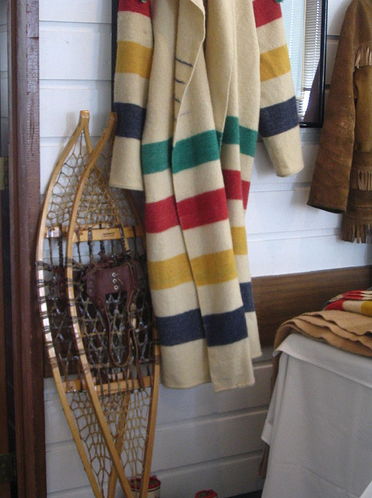 Hudson's Bay Company is the oldest chartered trading company in the world. Amazing to think it is still operating today. Of course a few things have changed over the years. The buyers don't have to travel in canoes and befriend and trade with Indians. The CEO doesn't have to oversee an operation that sends ships, people and supplies to a remote and dangerous new world. Somehow this retail giant has survived the challenges presented a hundred years ago and the economic ones faced in the past two decades of retail closures in Canada. Hudson Bay Company just keeps renewing and reinventing itself.
In 1670, King Charles II granted a Royal Charter to a group of adventurers, bestowing the right to 1.5 million square miles of land. This was the birth of the Hudson's Bay Company. The company then set off to establish homes in the new world in order to protect their land, stop infringement by other companies on their furs and to appoint a Governor for all this land.
Years of war and fighting followed with the French and the English battling over the land and the wealth it could provide. From 1713 to 1743, France and Britain honoured a treaty and worked in Canada peaceably. Eventually, the predominantly French North West Trading and the English Hudson's Bay Company merged in 1821.
In 1870, the Hudson's Bay Company gave up all its administrative responsibilities in regards to land with the Deed of Surrender. The Confederation of Canada had been formed in 1867 and they were ready to take over the land. Hudson's Bay Company was still free to trade as a private corporation. Over the following 50 years, the company sold it's land to settlers, farmers and developers.
For the first time in years, the company had to deal with competition but found a new market with the settler's coming to live their dreams in Canada. A chain of Hudson's Bay Company stores sprung up across Canada and continue to operate today.
In WWI, this company was appointed to supply France and Russia with food and munitions. In 1920, HBC became involved in oil exploration using the mineral rights it had held onto from its early years. Hudson's Bay Oil and Gas became one of Canada's big petroleum companies until it was sold in 1981.
Hudson's Bay continues to be Canada's oldest corporation and the largest department store retailer. Under its umbrella, The Bay, Zeller's, Fields and Bay Specialty stores operate as well. The company has survived many hardships that are unusual to modern business as well as current and past economic challenges.
The famous Hudson's Bay blanket is also a symbol associated with Canada.