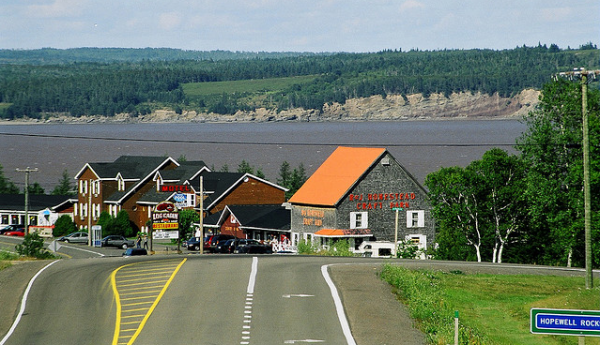 New Brunswick's claim to fame? The highest tides in the world occur in the Bay of Fundy. They also have the warmest salt water beaches north of Virginia. Of course we can't forget to mention serious whale-watching either, or the parks, or Magnetic Hill. Let's just say there's a lot to see and do in New Brunswick!
This province began to have visitors in the 1600's with the arrival of Samuel de Champlain. The Bay of Fundy and St John River Valley area became known as Acadia and was home to early farmers.
In 1755, more than 5,000 Acadians were forced into exile as a result of the wars between England and France. Some of them went back to France, others moved to a remote area on the Gulf of St. Lawrence, but many travelled south and ended up populating Louisiana. The New Orleans French Quarter may have gotten it's start in Canada!
New Brunswick is named for the British royal family of Brunswick-L