Think excitement on ice, think innovation, and think several prestigious international figure skating awards, and you can't help but think of Canadian Figure Skater Elvis 'Terminator' Stojko. While Olympic judges haven't always liked him—he was always different, after all, and didn't fit the mold—fans and fellow skaters adore him. Add to the above, this: he's a national Kung Fu champion, an actor, and recently, a singer who released his first CD in 2010. So no, Elvis hasn't left the building yet!
Elvis Stojko was born on March 22, 1972 in Newmarket, Ontario. In case you have ever wondered about his name, it's true; his parents named him after Elvis Presley! His father is a Slovenian, who immigrated to Canada in 1955. His mother, Irenee, is Hungarian-born who escaped courtesy of the Soviet Invasion in 1956. Stojko grew up in Richmond Hill, but currently resides in Ajijic, Jalisco, Mexico with his wife Gladys Orozco, a Mexican figure skater who he married in 2010.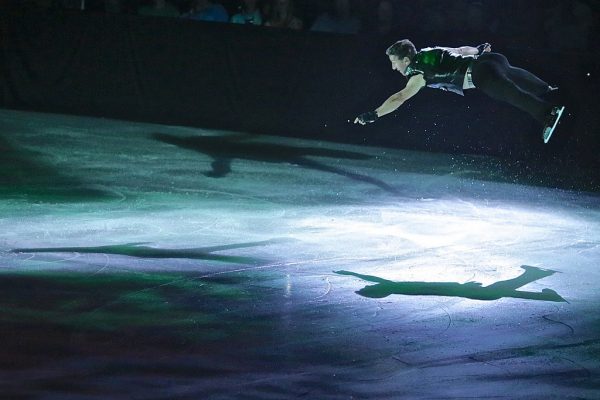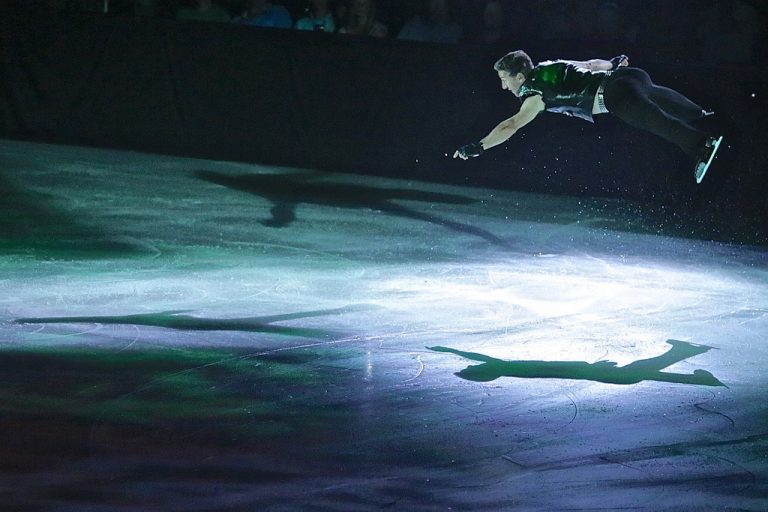 Stojko tried to begin his prodigious figure skating career at 2½ years old, but his parents would have none of it; at least not until he was 4! He won his first trophy when he was 6. He began his martial arts career at 10, earning a black belt at age 16. Martial arts was to play an ever-constant part in his career and life, and anyone who has watched Stojko skate can see some of his famous martial arts moves. Eventually, after trying several different martial arts disciplines, he settled on a Kung Fu style called Hung Gar (a combat style). In 1995 he and his mentor, Sifu Doyle, performed in the opening ceremonies for the World Wushu Championships, held in Baltimore, Maryland. In time, as his skating engagements lessened, he was able to compete professionally. In 2005, he placed first in the WKA Canadian Championships. Later, he won a silver media at the World Championships.
Most of us know Elvis, the figure skater. His accomplishments are numerous, so the following is a short list of major milestones:
Placed 3rd at the Novice National Championships at age 13
Silver at the 1993 Prague World Championships, in Men's singles
Gold medals at the 1994 Chiba, 1995 Birmingham, and 1997 Lausanne Men's singles World Championships
A silver medal during the 1994 Lillehammer Olympics in the Singles division
First ever quadruple toe triple toe combination at the Grand Prix Final, world championship in 1997
Following a bout with the flu, and a torn groin in practice, 8 hours before competition, Elvis competed and won a silver medal during the 1998 Olympics at Nagano
A silver medal at the 2000 World Championships in Nice, in Men's Singles
Elvis retired from competitive figure skating in 2006, but in no way has been idle. Nor has he stopped skating to rave reviews.
In 2003, he was a commentator for CTV/TSN for the men's event at the World Figure Skating Championships. In 2010, he provided commentary and analysis for Yahoo! Sports at the 2010 Winter Olympics, held in Vancouver. And yet Stojko has appeared in the media, on television and in movies, many times before 2003 and after. For example, he's been seen in various television commercials, for the likes of McCain Foods, Canon Canada, MasterCard Canada, and McDonald's Restaurants of Canada. Back in 1994, Elvis Airborne won a Gemini Award in the category of Best Sports Series or Program. In 1997, Elvis Incognito was nominated as one of the Best Performances in a Variety Special. He was in the TV movie Ice Angel, in 2000. He appeared in Canadian comic Dave Foley's The True Meaning of Christmas, in 2002, and in an episode of Chilly Beach in 2003. Most recently, he doubled for Robin Williams in Danny DeVito's Death to Smoochy, as well as providing some choreography.
Most people don't know that Elvis' father was a classically trained tenor. Artistry and talent, whether skating, martial arts, acting, or singing runs in the family. Elvis began his musical/singing career with the 2009 launch of his CD 100 Lifetimes. According to a Canadian Press article at the time, it represented "several years of work in the studio."
Among all the things this busy, iconic Canadian athlete—and artist—did and continue to do; he is still actively involved in and recognized for his thrilling skating performances. In 2010, Rock the Ice, a high profile, high energy skating spectacular was launched in Peterborough, Ontario. German skating champion Daniel Weiss teamed up with Stojko to bring a show of "artistic and athletic diversity" to the world, and it's still going strong in 2013. In 2011, Elvis, swimmer Curtis Myden, and bobsled brakeman David MacEachern headed to the Canadian Olympic Hall of Fame.
Elvis Stojko has two other awards, both prestigious and both unique. The MSC after his name stands for Meritorious Service Cross, and the MSM stands for Meritorious Service Medal. Both are "awarded to those who have demonstrated an outstanding level of service or set an exemplary standard of achievement to benefit or honour Canada." They are awarded by the Queen, and presented on her behalf by the Governor General.