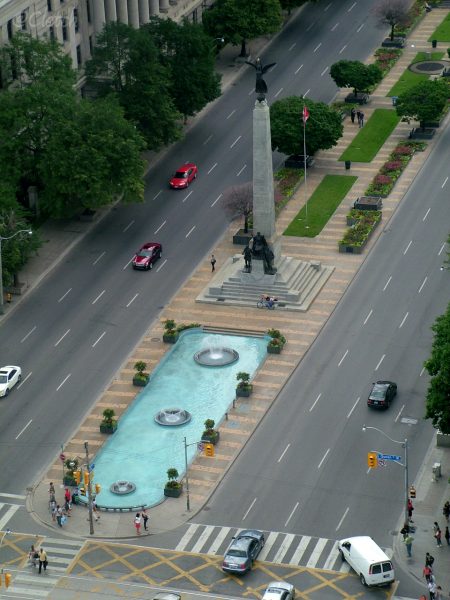 The fountains on University Avenue on the north side of the Queen Street intersection. The statue features three bronze figures at the base, with another at the top of a granite column. It is a war memorial designed by Walter Seymour Allward and is dedicated to those who fought in the Boer War.
Category: Ontario, Photo Gallery
I'm a Canadian who has lived in the United States since 1999. I love the beauty of the Canadian landscape and dream about travelling to EVERY country in the world so I can say, without a doubt, that Canada is the MOST BEAUTIFUL country in the world. Until I can accomplish this feat of huge financial proportions, I'll continue to appease myself by writing about Canada's many, MANY virtues.
Google+