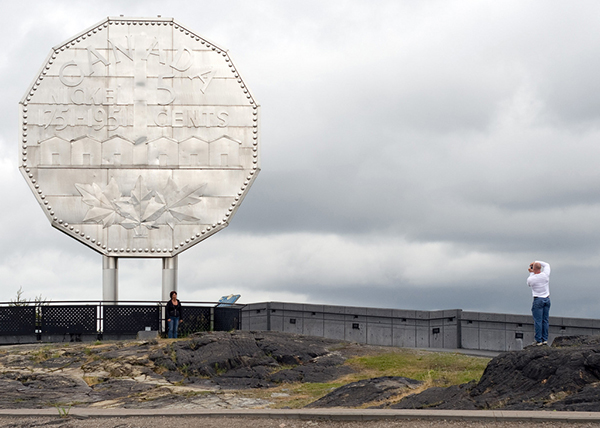 If you're interested in natural beauty, one of the best science centres in Ontario, and the potential to visit a mine, you'll consider a trip to Sudbury. It's just four hours north of Toronto—less than 400 kilometres—and should be considered a must-see destination. A city of almost 160,000 people, Sudbury has resources to spare and to please. There are 330 lakes there, in an area encompassing approximately 3,600 sq. km. It's very bilingual—in fact, it has the largest Francophone population outside of Quebec. With Northern Ontario and Lake Superior as its backdrop, experiencing the fantastic outdoors is always within reach. But you don't have to leave town to find something to do, or enjoy. Arts and culture, for example, are alive in Sudbury. There's the beautiful new Grace Hartman Amphitheatre (located in Bell Park), the Art Gallery, the Sudbury Theatre Centre, Cinéfest, which is Canada's fourth largest annual cultural event, and of course the world-renown Science North; an incredible structure woven into the fabric of Sudbury's ancient rock, which features an IMAX theatre, and planetarium. Dynamic Earth is one part of Science North, but could be an attraction on its own merits. It's a "mining and geology centre" that allows you to explore "the planet beneath your feet". Big Nickel mine comes to mind! The sheer number and variety of 'day trips' you can take in and around Sudbury is impressive. Here's a shortlist of some of the more interesting places to visit and attractions:
Great Spirit Circle Trail. Billed as "an authentic aboriginal experience", put yourself 1 ½ hours outside of Sudbury proper and you're immersed in native culture, including pow wows.
Noble Alpaca Farm. On beautiful Manitoulin Island, you can take a tour of the farm or get right out into the pastures.
Cortina Cruise. Board a 50-passenger cruise boat and do a one-hour tour of Ramsey Lake.
There are lots of great places to eat in Sudbury, and to stay. And oh, one last thing: sports fans, you are not left out of the Sudbury experience! If you're into hockey, for example, The Sudbury Wolves are part of the OHL, a very vibrant hockey league. Stop by for a game, and chances are, you'll see a future NHL player doing his thing.