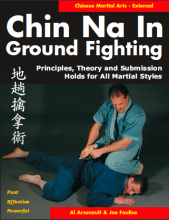 Al Arsenault is a Canadian that has gone "above & beyond the call of duty". He is a warm, generous & dynamic person whose professional and personal achievements are impressive, interesting and – in several cases – life changing.
Originally from Ontario, Al moved to Vancouver, British Columbia after graduating from McMaster University in 1977 with a B.Sc. degree and from Queens University with a Teaching Degree. Instead of starting his career in a classroom, he chose to join the Vancouver Police Force. Upon completion of his basic training at the Police Academy in 1980, he earned the distinction of being selected as the 'Top Police Recruit' of his class.
Over his 24+ years with the police force Al has chosen to continue working in Vancouver's downtown Eastside, including the seedy section known as Skid Road. It's an area overrun with poverty, prostitution, mental illness, and crime, in an otherwise beautiful city.
He has worked in a variety of roles including undercover detective, tactical trainer, was a founding member of the Crowd Control Unit (remember the Stanley Cup riot in 1994?) and was a street/non-firearm weapons expert for 18 years.
One of his highest profile roles is as co-founding member of a group that dubbed themselves the 'Odd Squad'. Originally Arsenault and the six additional police officers documented the lives of six people living on the Vancouver streets. Their first in-depth film was 'Through a Blue Lens' and later, they released a half hour made-for-school documentary called 'Flipping the World: Drugs Through a Blue Lens'. They continue to provide drug education and information to youths through presentations and workshops.
Arsenault has continued training in Martial Arts since he was first introduced to Karate in 1971. He obtained his black belt in Judo while holding a third degree Black Belt in Nisei Karate (1986). In 1997, he was awarded the honorary 5th degree black belt in Sanshou Dao by Master Liang, Shou-Yu. Arsenault has served as President of the International Wushu Sanshou Dao Association.
He has built on his Karate skills and eventually incorporated Chin Na into his fighting repertoire, as he found it helpful in his duties as a police officer. Chin Na uses pressure points, joint locks and bone displacement techniques to 'seize and control' an opponent . He has recently written a book outlining these techniques called 'Chin Na in Ground Fighting: Principles, Theory and Submission Holds for All Martial Styles' (2003). It's published by YMAA and can be ordered through all regular online book merchants. Arsenault believes that martial arts cross-training improves one's ability to do battle within the entire fighting spectrum and hopes the process will continue to evolve in the coming years. He is currently working on other books that are based on his knowledge as a non-firearms weapons expert and police tactical trainer.
Al has traveled extensively throughout Canada, U.S.A. (including Oahu, Maui, and Alaska), Mexico, Guatemala, Belize, the Caribbean (Martinique, Cuba, Grand Cayman Islands), Peru, Argentina, Hong Kong, Macau, Japan, India, Thailand, Cambodia, China, Fiji, and Australia.
He has been teaching Tactical Communications to Parks Canada Wardens and compliance/ service personnel Canada-wide since 1992. He plans to do his Masters degree in Criminology and continue making videos with the Odd Squad. A movie of the week based on the Odd Squad ('The Life') will be shown on CTV in the next few months. Watch for their five-year follow-up sequel to 'Through A Blue Lens' entitled 'Beyond the Blue Lens', due for release in the Fall of 2004.
Update: 'Tears for April, Beyond the Blue Lens' was released and continues the life and death story of April who was introduced in the first documentary 'Through the Blue Lens'. It won the 2010 Indie Film Fest Award of Merit.