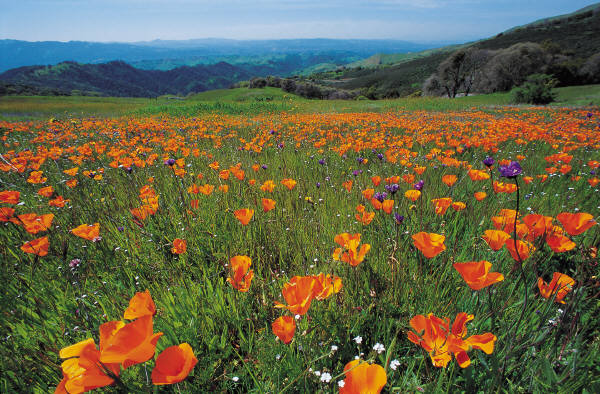 (Featured November 2003)
Lieutenant Colonel John McCrae was a Brigade Surgeon in charge of a field dressing station during one of the bloodiest battles of WWI. He was working in Belgium during the Second Battle of Ypres in 1915. Additional duties included operating guns and burial services, as required. After performing a service and burying a friend, he penned his most famous poem, In Flanders Fields. It was May 3, 1915.
In Flanders Fields

In Flanders fields the poppies blow
Between the crosses, row on row,
That mark our place; and in the sky
The larks, still bravely singing, fly
Scarce heard amid the guns below.

We are the Dead. Short days ago
We lived, felt dawn, saw sunset glow,
Loved and were loved, and now we lie,
In Flanders fields.

Take up our quarrel with the foe:
To you from failing hands we throw
The torch; be yours to hold it high.
If ye break faith with us who die
We shall not sleep, though poppies grow
In Flanders fields.
This famous poem has been likely been recited or read by all Canadians. It's brought to our attention annually on Remembrance Day, November 11th. Similar to Veterans & Memorial Days in the USA, Remembrance Day is an occasion to remind ourselves that our good fortune and country are ours at the expense of many lost lives. In Canada, a minute of silence is offered in prayer and thanks to all fallen soldiers. The minute occurs on the 11th day of the 11 month at the 11th hour. This particular time was chosen as the hour that hostilities ceased and World War I came to an official end.
McCrae was raised in Guelph, Ontario. It was here that he became involved with the Highland Cadet Corps which had an association with his school, Guelph Collegiate. He later became affiliated as a bugler with the local militia which was commanded by his father.
He was awarded a scholarship to the University of Toronto and eventually graduated at the top of his class in medicine.
McCrae left for South Africa shortly thereafter and commanded a section of the Royal Canadian Artillery during the Boer War. He returned the next year (1900-1901) and accepted a fellowship in pathology at McGill University, Montreal. He completed it in 1905. He worked in several positions in Montreal hospitals until he offered his services when the first World War began.
McCrae wrote short stories and poems througout the years. In Flanders Fields is his most famous.