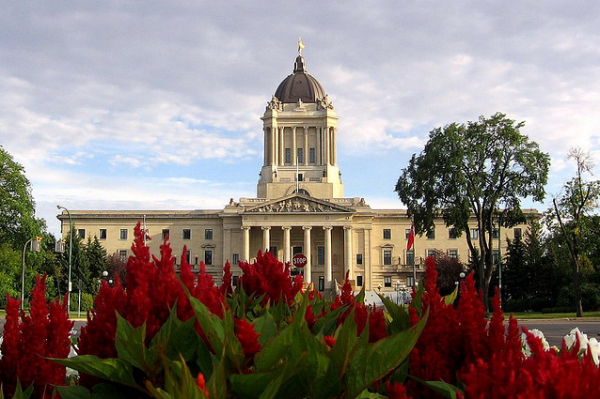 Manitoba is the gateway to the Canadian prairies. It is bordered on the east by Ontario, the south by Minnesota & North Dakota, on the west by Saskatchewan and in the north by Nunavut. North-east Manitoba follows the copyright image Hudson Bay shoreline.
Churchill, on Hudson Bay, is the only port for Manitoba and the rest of the prairie provinces. This harbour is used for shipping grain to the world. Manitoba was the first province to develop the wheat industry. There are only three ice-free months a year that allow for the shipments to be sent.
The Canadian Shield limits the amount of farming performed in the northern area, but there are some forestry and mineral operations. Most of the grain production comes from farms in the fertile south.
Mid to southern Manitoba is dominated by lakes and rivers. The majority of the population is centered in the southern third of the province.
Manitoba played an important role in the population of the Canadian west. Explorers arrived in Manitoba by way of Hudson Bay in search of a passage to China. When the fur industry boomed, settlements sprung up in the province to provide trading posts for the Voyageurs (trappers) and Natives. The settlement was not without conflict and colonization was slowed for several years (1816).
In 1870, the Hudson's Bay Company sold its vast domain to the confederation of Canada.
Settlement increased in Manitoba when the railway was built through the province and agian in the late 18th, early 19th century when the government promoted settlement by European immigrants.