Patricia Lenkov
Agility Executive Search
Twitter @AgilityNYC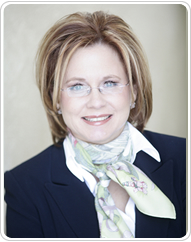 Interview Summary for Canadian Expat Patricia Lenkov
Patricia Lenkov is a bilingual Canadian who moved from Montreal, Quebec to New York City in 1997 with her husband when his company transferred him. She resigned from a position in Montreal, moved to NYC and began her job search. Not only did she have to impress a company with her expertise, but it had to be a company willing to sponsor her work visa. Lenkov will be forever grateful to her first American employer who helped her acquire an H1B visa. She began work in Manhattan, on Park Avenue, within two short months.
The Lenkovs were living in Manhattan on 9/11. Pregnant with twins, she walked down 47 flights of stairs and home from an office in Midtown, with the rest of the dazed and traumatized New Yorkers. She notices the changes since then, with higher security and more awareness. Post 9/11, Lenkov and her family considered returning to Canada, but the concern has not been compelling enough to leave the city they have come to love, and the opportunities there. Her children were born in the USA and now have dual citizenship. Lenkov herself does not have American citizenship yet, although her husband does.
Although Lenkov misses family in Canada she does not regret moving to the USA as she continues to feel the best opportunities for her family are still south of the border.
In October 2008, Patricia Lenkov opened her own firm, Agility Executive Search, in the midst of the recession and is now celebrating her third year in business. Hiring opportunities have picked up recently and she is finding her business busier than it has been the last two years. Were Agility Executive Search operating in Montreal, it would be much smaller due to the difference in population and opportunities. Lenkov does spend time searching for what she refers to as "Canadian content". She looks to place Canadians who are ideal for American executive or board positions; typically running Mid Cap private or public companies.
She loves New York City because of its endless possibilities, whether it's dining, cultural activities or other events. She values the educational opportunities in NYC and considers it a wonderful place to raise a family. Her children are able to take advantage of Metropolitan Museum of Art the way children elsewhere visit playgrounds. No matter their interests, they can find somebody to teach them. And growing up in Manhattan, they don't miss having a backyard, as they have the myriad of city parks, including the world-famous Central Park.
While enjoying New York, Lenkov misses much about Canada, including the pace and work/life balance of Canadians. The pace in NYC, while invigorating, can be wearing, and there is a need to get away once in awhile to slow down. She particularly misses the Quebec culture and bilingualism, the less commercial nature of Canada, and the hockey obsession.
To keep that Quebec and Canadian culture close at hand, when her children were younger, Lenkov would volunteer her Canadian knowledge annually in their classes. There are many New York City residents now aware of Canadian culture with an appreciation of such foods as maple cookies and sugar pies due to Lenkov's influence. She has also made sure to introduce her children to Montreal bagels and keeps a family-sized stash in her freezer.
Lenkov makes it her mission to be recognized as Canadian and to educate Americans about how wonderful Canada is. She encourages Americans to visit their northern neighbours to see for themselves. Canadian people are very well received everywhere and she feels privileged to be a part of that group: And Lenkov says she has the best of both worlds, a Canadian heritage, coupled with being able to capitalize on opportunities in the United States.