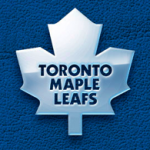 "If you can't beat them on the ice, you can't beat 'em in the alley."
~ Conn Smythe, owner of the Leafs from 1927 to 1961.
"Who the hell wants to go there. I don't want to be taking dogsleds to get around."
~ Harold Ballard responding to the possibility of a proposed NHL franchise in Saskatchewan
"If you got a chance to screw the government out of a few bucks, you'd do it, too."
~ Harold Ballard on being convicted of tax-evasion.
"I told Pat I want to be him for Halloween. I almost got hit and I told Pat I should stop teasing him."
~ Tie Domi, former Leafs tough guy referring to former coach Pat Burns.
"I'm 31 years old and I want to be part of a championship team before my career is over."
~ Mats Sundin, the overall scorer and points leader for the franchise.