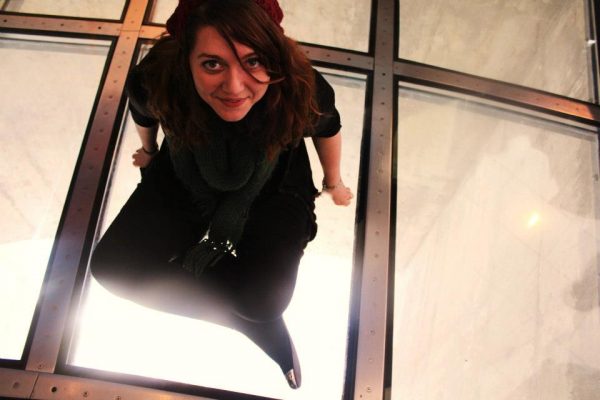 Growing up, I was enchanted by my family's stories from Canada: my Grandmother's first boyfriend was a Mountie; my Great-Grandfather took his three newly-motherless children to Alberta; and my Uncle grew out of his trousers in a one-week holiday in the Rockies due to a predilection for maple sugar. So, when given the opportunity to study abroad for a year in Canada, I jumped at the chance. After all, Canada is synonymous with beauty and fresh air and space – three things a claustrophobic island like Britain can't always provide.
I have to say though, I think Canada's been peddling some falsehoods. Ottawa was anything but freezing when I arrived in late August, and it's been nearly two months now without seeing a single moose! But stereotypes aside, my first two months of living in this country and its wonderful capital city have been freeing. The nature of the mosaic means my foreignness has been embraced, although I have started to pick up that 'eh!' And you guys sure are friendly! Take my first proper day: it's boiling hot, I'm jet-lagged and know no-one and didn't realise that Ottawa actually is bilingual. Sitting in a Byward Market café, an elderly woman plonks herself down next to me, because I've taken her usual seat, and strikes up a conversation. Her name's Esther. She's 80. And she has no skin on her bottom because she fell off a window ledge last weekend, (she never explained what she was doing on window ledge!) She loves the Royal Family and thinks I should take French lessons. I think she's the most brilliant and bizarre lady I've ever met in my life.
Perhaps this slightly eccentric friendliness is a Canadian thing? It's certainly an Ottawa thing. Wondering around the uOttawa campus, along the Rideau Canal and hanging out by the Beaver Tails stand, I am privy to so many exciting and crazy anecdotes – and it's wonderful! Living in the nation's capital means I get to experience things which probably seem ridiculous to its permanent residents, but really excite me. I walk to class past the Angolan Embassy every day; you can actually visit your Parliament; and you have the loudest fire engines of any country I have ever been to. They are ear-splittingly loud! You have pensioners on roller skates and people flying planes with banners declaring how much they hate the Prime Minister. And as for the light show on Parliament Hill – there's nothing more delightful than watching all these patriotic Canadians give a standing ovation. Actually, the fact so many shops play Shania Twain is probably more delightful!
The opportunities for adventure I have out here have been from the ridiculous to the sublime. A whale nearly ate me in Tadoussac, my leg almost got broken thanks to a curb in Quebec City, a summer storm and dodgy footwear choice left me with concussion, discovered that I'm not hardy enough for the cold thanks to a winter simulator, the glass floor of the CN Tower threatened to re-acquaint me with my lunch, and having a phobia of lobsters didn't put me in good stead when I went to LobLaws for the first time. And those fire engines are gradually destroying my hearing!
Two months in to what really is shaping up to be the best year of my life, and I really want to explore more of this amazing country. So, once my studies finish in April, where else should I go? More importantly, where can I find me a beaver?