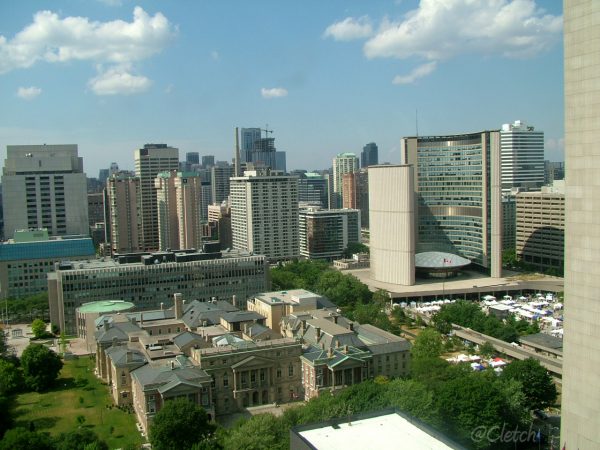 As you can see from this picture, Osgoode Hall is a very large building located at 130 Queen Street West. Considered a heritage building Osgoode Hall sprawls over 6 acres located at the corner of Queen St and University Ave in downtown Toronto. The circa 1860 building is jointly owned by the Ontario Government and the Law Society. It currently houses operations for the Court of Appeal for
Ontario, the Superior Court Of Justice and the Law Society of Upper Canada.
Situated behind Osgoode Hall you can see the Toronto City Hall.
This picture was taken 07/08/07