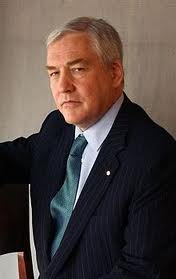 In 1990, Black was named to the Order of Canada.
Black took his rightful place as The Lord Black of Crossharbour in the British House of Lords in 2001.
To some, less known as an author, and biographer, Black's works have been well-received. To date, the books he's published include (among the many):

Life in Progress (autobiographical), published in 1993.
Franklin Delano Roosevelt: Champion of Freedom, published in 2003.
Richard M. Nixon, published in 2007.
A Matter of Principle (autobiographical), published in 2011.

In 2007, Black was sent to prison in the United States, convicted of convicted of three counts of fraud and one count of obstruction of justice.
There have a few movies and/or television centered around Lord Black. In 2005 a Life and Times television episode entitled Conrad Black aired. In 2006, the movie Shades of Black: The Conrad Black Story was released.
Black kept busily writing, even while in prison. Just one instanced of this appeared in the National Post in 2010, when he offered his critique of U.S. President Obama's first year in office.
Though renouncing his Canadian citizenship in 2001 to accept the lordship bestowed upon him, in a 2012 interview with CBC Chief Correspondent Peter Mansbridge—conducted a few days after his release from prison—Black spoke of his quest to regain Canadian citizenship. (In that same interview, he also spoke of his comeback plans as being "already underway".
In his bid to normalize his post-prison life, Black has appeared in public quite a few times since his release. He was interview by TVOntario, made an appearance at Toronto Reference Library's Bram & Bluma Appel Salon, and appeared as a nominee at the National Business Book Award luncheon.