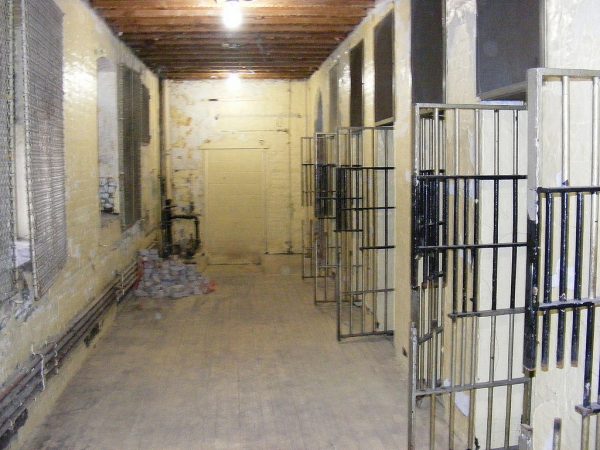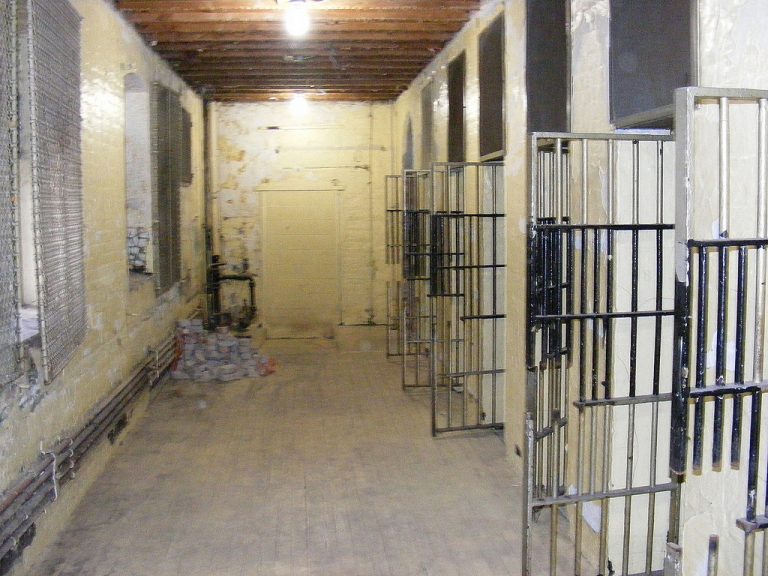 In 1862, architect William Thomas died. His sons had to step in to finish what he couldn't. But even they were delayed, as a massive fire took the whole block. Finally, in 1864, one of Canada's most notorious prisons was built: Toronto's Old Don Jail. During its lengthy 'service', it's estimated that 34 people were hanged in The Don. In 1977, the older, historic building shut down. But over the years, many films or parts of films were filmed in the Old Don. Here are just three of those:
Parts of Canadian Director David Cronenberg's 1988 film Dead Ringers was filmed at the Old Don (while other parts were filmed at Casa Loma and near Trinity Square Park).
The 1988 movie Cocktail, starring Tom Cruise, was filmed in part at the Old Don Jail. Many other scenes were filmed in Toronto, including some at, yes, Casa Loma.
Some scenes from the 2002 movie Chicago were filmed at the Old Don as well.
We've already mentioned it, but this next place bears its own article (or series of them): Casa Loma.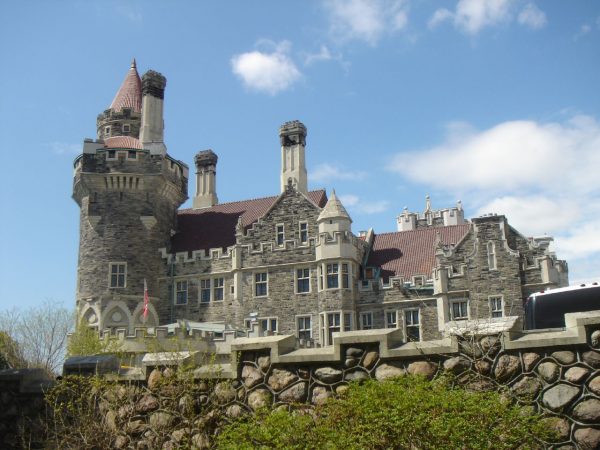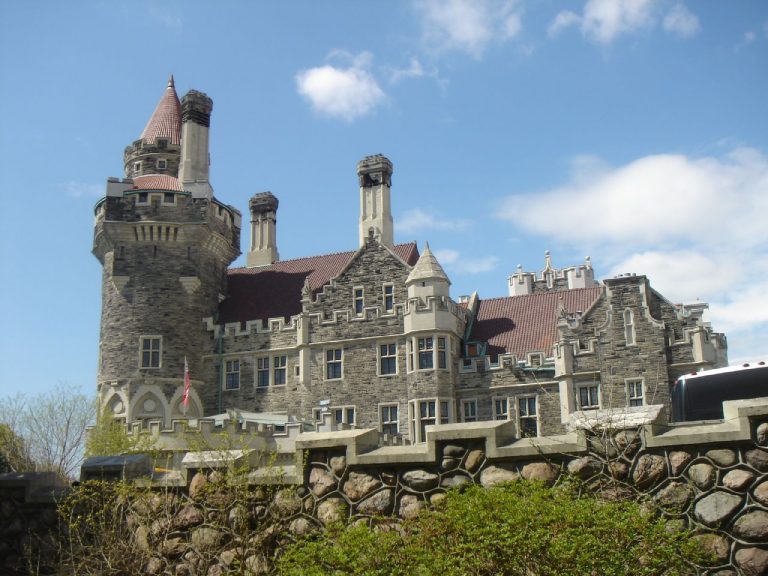 The two architectural styles of Casa Loma, a small 'castle' in midtown Toronto, are Scottish Baronial and Gothic Revival. It's an impressive place to visit, with many features that make it entirely unique (at least in so far as being plunked in the middle of a city). It was constructed in 1911, owned initially by Canadian financier Sir Henry Pellatt, and built around plans drawn up by Canadian architect E.J. Lennox. It's one of Canada's most haunted buildings, and among other features, has fully decorated suites, an 800-foot tunnel, stables, and a 5-acre estate garden. Numerous movie scenes have been filmed in various parts of Casa Loma. In addition to Dead Ringers and Cocktail, here are a few more:
In the original X-Men movie, there were at least three major interior scenes of Dr. Xavier's School for Gifted Youngsters shot in Casa Loma (for example, the Conservatory).
Parts of action star Jean-Claude Van Dammes' Maximum Risk were filmed there.
The Tuxedo, starring Jackie Chan and Jennifer Love Hewitt, had some scenes filmed at Casa Loma as well.
Movies are of course filmed everywhere across this great land. You may already know where some of the following titles were filmed; perhaps you got to see parts of them being filmed, or were an Extra in one or two!
Mission: Impossible as a franchise has had some very exotic locations. And while we're not saying it isn't exotic, some cities, like Vancouver, have subbed for others. In the latest installment, Mission: Impossible – Ghost Protocol, Vancouver stood in for Seattle, India, and in some instances, UAE locations. Vancouver edges out Toronto in terms of the most filmed Canadian city, and is (also) called Hollywood North. Two other well-known film shoots in Vancouver include TRON: Legacy, and a few of the Twilight movies.
Heading over to the east coast, there have been many films shot in a number of great locations. For example, did you know that parts of Daniel MacIvor's 2002 film, Past Perfect, were done in Halifax? Also, parts of the 2004 very Canadian-made movie, Wilby Wonderful, were shot in Shelburne, Nova Scotia. Saving perhaps one of the best, or least well-known films for last, many scenes from Anne of Green Gables were filmed in Cavendish, Grand Tracadie, and other beautiful parts of Prince Edward Island.
Photo Credit: Casa Loma, Don Jail