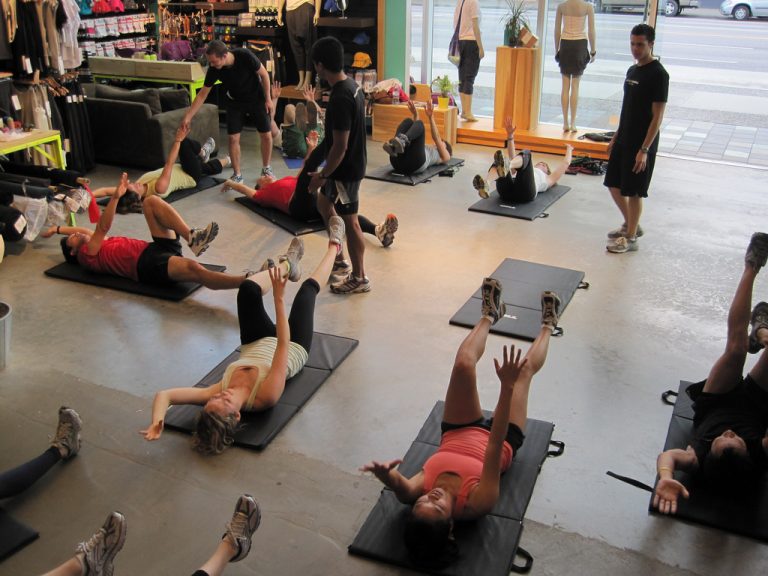 Chip Wilson's Lululemon Athletica Inc. has made him one of the richest Canadians of all time. There are a lot of Canadians in the $1 billion dollar plus club, and Mr. Wilson has amassed a fortune of approximately $3 billion in a relatively short time.
Dennis "Chip" Wilson was born in 1956. Raised in San Diego, he returned to Canada for his education and business career. He is married to Shannon Wilson, who was the original designer and for a time, interim CEO of Wilson's Lululemon. Currently living in Vancouver, the Wilson's have five sons. His post-secondary education was completed at the University of Calgary, in 1980, where he graduated with a BA in Economics.
So how did Wilson get to be super rich, what's his story, and what does he do now? Lots to tell. How about we start with a recent story about his love of music?
In early August, 2013, Wilson hired The Red Hot Chili Peppers to play at his private birthday party at his ocean-front home in Vancouver. Reportedly paying $1 million to the band for their gig, anyone lucky enough to be in earshot heard the 'concert'. NHLer Paul Bissonnette was in attendance, as was former Canucks player Trevor Linden. Extravagant? Perhaps. But the Wilsons, like many rich people worldwide, have also given much to charity, and have recently formed a new organization that they feel will help us all. More on that later.
Wilson's first business—Westbeach Sports—was founded in Vancouver in 1979. This makes a lot of sense. His parents were sports enthusiasts, and he spent a lot of time surfing and doing other sports activities between Canada and California in his early years. Before his first business, he was involved in helping to bring surf and skate apparel to Canada (early 1970s). And before that, he took a turn at working on the Alaska pipeline. He was only 19 years old, but he ended up making $100 thousand; it was enough to pay for his university education, and help start Westbeach. Westbeach was quite successful in the North American market, but even more so in Japan. In addition, the kinds of products he sold aided the popularity of snowboarding in the 1990s, even though he walked away from the company in 1997.
Serendipity causes even more … serendipity. Wondering what he'd do next in terms of business ventures, and always being health-conscious as well as a fitness lover, he began taking up yoga. As he did, besides finding out how much work it was and how much value it held, he noticed that as people worked out, the leotards and other clothing they wore got pretty messed up. There didn't seem to be 'yoga wear'. He was to provide an answer to that: in 1998, he launched his first Lululemon Athletica clothing line in Vancouver's trendy beachside area Kitsilano. His very first store shared space with a yoga studio. Of course, this helped his new clothing line immensely. His form-fitting Luon is the company's signature brand. Made from nylon and Lycra, it's already preshrunk, it wicks moisture from the wearer, and there's even a version that anti micro-bacterial properties. All this couldn't help but be a huge hit. And it was. The clothing is not inexpensive, but then, it has a philosophy behind it.
After a few years, Chip sold 48% of the stock to Advent International (a private U.S. equity firm) and personally gained $100 million from the deal. Two years later, in 2007, Lululemon had its initial public offering. Revenues reached over $450 million by 2010. The brand now has over 140 stores across Canada, the United States, and Australia.
But Wilson was not resting on his laurels; throughout his career and success he's been a busy philanthropist and idea man. And oh yes, he hasn't been without controversy. The rumour mill has worked overtime!
Wilson stepped down from the chairmanship of his company in 2012 in part, it's been said, due to numerous headlines about his "weird beliefs". For example, when Wilson was just 18 he read Ayn Rand's Atlas Shrugged. So? Well, at one point the company began to print on its bags "Who is John Galt?" (Galt is Rand's main character in the book). This apparently didn't bode well for some, as Rand's / Galt's interests were heavily self-interests. There subsequently appeared a piece in The New York Times, and that was in the midst of the controversy. Here's another example of Wilson courting debate. In an interview with the National Post Business Magazine, he said it was "funny to watch them [the Japanese] try to say it", referring to his perception that they couldn't properly pronounce the letter "L". One of the strategies behind the Lululemon name was that other cultures like the Japanese would find the company to be uniquely and authentically North American! And oh yes, there's also the rumour that some feel working at his company is like being in a cult.
The examples of controversy and strangeness that have at times alienated and dogged Wilson seem far removed from some of his charitable efforts. Here's a small for instance: every Lululemon store offers free yoga classes. But there are many more notable examples of what he and his wife have done. In Vancouver alone, they've invested time and money to keep the city "a green (in every way) place where people can lead healthy, meaningful lives in a spectacular setting." Their trademark philanthropic term is called "creatribution". In that, they recently created an organization called "WHIL". It's not a profit-making venture. But it is about meditation. Want to know more about WHIL? Point your browser to http://whil.com/. Then click on one of the balloon buttons up top. And then there's imagine1day, which is a "charity committed to the next generation of leaders who will carry Africa into a new era of prosperity."
Most of Canada's (and the world's) richest people have some 'history' to them, have eccentricities and have their share of controversy. Chip Wilson is no different. But most also have made their mark in helping others. He's no different there either.