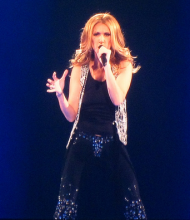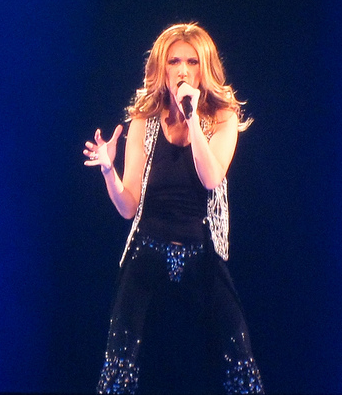 Born March 30, 1968, Charlemagne, Quebec.
Angelil mortgaged his house to finance Celine's first album.
Won Eurovision song contest in Dublin Ireland in 1988.
Her 2nd English album went platinum 6 times over in Canada.
Has won more than 120 awards in Canada, the USA and Europe.
She loves to golf.
Owns a restaurant chain in Quebec& Ontario, called Nickels. There are plans to expand to the USA.
Celine became involved with the Canadian Cystic Fibrosis Foundation when her 16 year old niece, Karine died from the disease.
Rene and Celine were married in 1994 and suggested guests donate their wedding gifts to Cystic Fibrosis.
Rene-Charles was born to Celine and Rene on January 25, 2001.