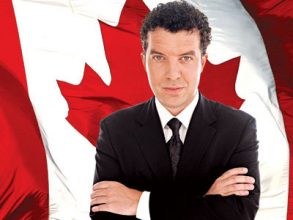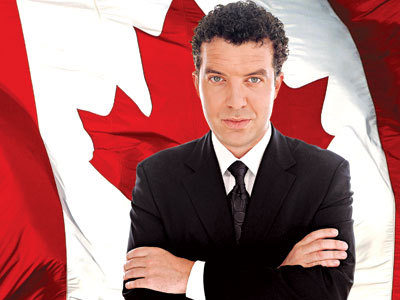 Rick was born in St. John's, Newfoundland, on October 17, 1969.
He's one of four kids.
His mom was a nurse, and his father was in fisheries.
A multi-award winner, Rick has won 20 Gemini Awards and the prestigious Governor General's Performing Arts Award.
His current show, the Rick Mercer Report, is taped in front of live audiences in Toronto, Canada. One of Rick's most popular television spots is his recurring two-minute Rant.
Rick first came to national attention with his one-man show Show Me the Button, I'll Push It.
"Talking To Americans" became CBC's highest-rated comedy special with 2.7 million viewers. One of his most memorable segments came from an interaction with then President Bush, in which Prime Minister Jean "Poutine" was discussed.
Photo Credit David Van Dyke/Metro Canada